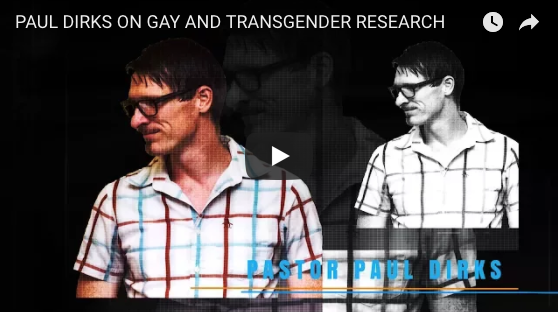 by Laura-Lynn Tyler Thompson
CALL TO ACTION — PRAY, STAND AND FIGHT
I have wrestled for days internally with the battle that lies ahead. I ask you to fight with me. I ask you to pray.
Although this is a bit lengthy, it will prepare you to fight back and give you the practical tools to fight SOGI 123.
The work of Kari Simpson and Culture Guard is well documented. www.cultureguard.com. We recently linked arms with an educated researcher to give you tools to stand up to the tide of political correctness where tolerance has come to mean agreement…and we do not agree…yet we remain loving and tolerant of those who choose alternate lifestyles. However, the line has been crossed when you are indoctrinating an entire generation with an ideology that is highly controversial and not well researched by educators.
Many of you are asking what we can do practically to stand up to the LGBTQ and SOGI 123 agenda, where it will celebrate queer and gay lifestyles in our K-12 classes. Most educators do not have the information on this video below. They are not aware of this research that is a summation of the most up-to-date findings on gay and transgender research as outlined by Paul Dirks, who spoke to the Senate on Bill C-16. He is an extremely brilliant and articulate communicator who will empower you with tools to stand up and fight. This is it.
Here is the YouTube link to forward by email and social media. https://www.youtube.com/watch?v=AefpuKmMs-Y
He has researched over 300 peer-reviewed medical journal articles on sex and gender. He is currently serving Parents United Canada as Lead Researcher. He is actively involved as a parent in the public school system. He is giving you the tools for that battle to crush SOGI 123. Let him and her who has ears to hear, take notice and stand.
You may not know this information reported across the world on the rise of gender identity disorder. Paul Dirks outlined the facts, "Right now you need to understand that there is tremendous and even exponential rise in gender identity disorder amongst children and adolescents. Gender identity clinics around the world report exponential increases and especially in girls." Listen to the video to find out why.
"In the UK, 'the Gender Identity Development Service (GIDS) said 969 under-18s have been referred in the UK in 2015-16….this compares to just 94 in 2009-2010.' when they had stats. That means that in the course of six years the numbers have gone up tenfold. Ten-fold. All right, this is an enormous thing that is taking our world by storm and it is heading to your school if it is not already there." Listen to the video and read the transcript to find out why this is happening.
I will attach the full transcript to this video or email:
lauralynnlive@gmail.com
for a shareable Word PDF, so that you have the actual references to the astounding findings of researchers who are gay, lesbian and heterosexual authorities on the subject. If your child chooses to be transgender it will mean a lifetime of hormonal therapy and possibly extremely invasive surgeries altering their bodies.
Here is an example of what you will see and hear on this video …
"Now the interesting thing is that most informed people, including educators will recognize many of the associated risks with same-sex behaviour and same-sex identity. However, they will continue to support, and by support, I mean normalize and celebrate these kinds of choices and behaviorus and identities due to what they feel is the immutability of the orientation."
"I remember when I brought this up with our school board, they were blown away that the best research, and it's very clear in the data, by Savin-Williams (2007), who was a gay researcher, there is no bias here, found that "In a large, longitudinal, population-based US study, found that 83% of same-sex behaved adolescents became exclusively heterosexually behaved in 6 years."
"Okay let that sink in. 83% of same sex behaved adolescence became exclusively heterosexually behaved in 6 years. This is what he says and I quote, "The instability of same-sex romantic attraction and behavior (plus sexual identity in previous investigations) presents a dilemma for sex researchers who portray nonheterosexuality as a stable trait of individuals."
"There are tremendous amounts of fluidity and change and this gay researcher recognized, and he was doing what every researcher should do, he was presenting the data. But the data doesn't get through the media which is biased and it doesn't get to your educators. You need to be the ones who understand this and are able to let them know this. "
"One of the best studies on transgender issues, but especially on dysphoria and Desistance and Persistence is by a Canadian doctor by the name of Devita Singh, 2012I actually made it all the way through her doctoral dissertation. It was really good stuff. She says this, about her study, "Of the 88 participants [all natal males] who met the full diagnostic criteria for GID in childhood, 12 (13.6%) were gender dysphoric at follow-up and the remaining 76 (86.4%) were no longer gender dysphoric."
"Alright, that is a particularly important study because it shows that people even with a full GD diagnosis, those who meet the absolute diagnosis, they remit at exceptionally large levels, 86.4%."
SO WHAT CAN YOU DO?
The answer is simple. Watch this video below, share it with your pastors, leaders, friends and families. THEN SEND IT TO THE PRINCIPLE OF YOUR CHILDREN AND GRANDCHILDREN'S SCHOOL. ASK THEM TO WATH IT AND INSIST THAT THE RESEARCH DONE BY GAY AND LESBIAN AUTHORITIES BE CONSIDERED
SEND IT TO EVERY TEACHER YOU FIND ON THE WEBSITE OF YOUR SCHOOL DIRECTORY.
DOWNLOAD THE TRANSCRIPT – EMAIL IT AND THEN PRINT IT OFF AND HAND IT TO EVERY TEACHER IN YOUR SCHOOL. FOR THE MOST PART THEY DO NOT HAVE THIS RESEARCH.
Many are not Christians who want to see SOGI 123 crushed from the school system. We have heard from you. This next few paragraphs are for the Christians who live by the Good Book…
We are reminded that when Nehemiah was rebuilding the wall of Jerusalem, there came against him many enemies who wanted to stop the work and even take his life. The people began to be anxious and fear for their lives. Have you ever been in a place where you feel the enemy is scouting out the land and circling in for the kill?
In Nehemiah 4:14 (AMP) he knew this feeling well and he "…rose up and said to the nobles and officials and the other people, 'Do not be afraid of the enemy; [earnestly] remember the Lord and imprint Him [on your minds], great and terrible, and [take from Him courage to] fight for your brethren, your sons, your daughters, your wives, and your homes.'"
We are to take courage from the Lord and imprint God on our minds, so that when we feel our families and homes attacked we know Who to go to. So how do we engage His help?
Through prayer! In Nehemiah 4:17 it says, "Those who built the wall and those who bore burdens loaded themselves so that everyone worked with one hand and held a weapon with the other hand."
What is our weapon when we are in a spiritual battle? It is the unstoppable power of prayer. In fact Nehemiah set up a system that when danger lurked nearby and when he could see the enemy was about to attack in Nehemiah 4:20, it says, "In whatever place you hear the sound of the trumpet, rally to us there. Our God will fight for us."
May the trumpet sound!!! Pray, stand and fight. "Fight for your families, your sons, your daughters, your wives and your homes." IT IS TIME